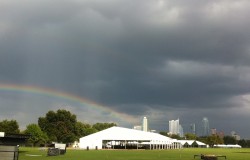 Posted on March 1, 2016 by Mike Hanley in General.

This article is by a guest author, Dax Cochran with WeatherOps. As festival season cranks up, so does severe weather season. Festival and event managers are busy finalizing details for the event, securing vendors, and wrapping up all loose ends. With safety a growing priority for all outdoor events, weather planning should be one of the […]

Continue Reading... 1 Comment.