Examples of various kinds: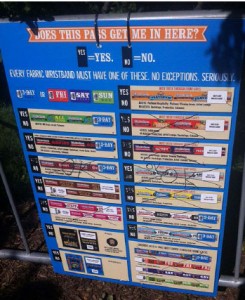 This passboard clearly lists who gets into this particular access point with a clear "YES" or "NO". Granted, some changes were made last minute in marker, but the general idea is there – make it as easy as possible for any security guard to properly enforce the access point with little to no room for other interpretation by guests.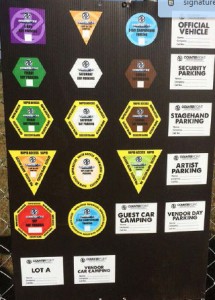 Passboards for vehicles are also important, especially for camping festivals. This passboard, from CounterPoint 2015, clearly shows what vehicles need in order to be granted access to the various types of camping and backstage / production road access.