Home
»
Industry Insights Podcast
Industry Insights Podcast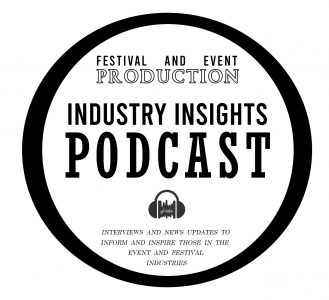 Welcome! FEP Presents: Industry Insights is a recurring podcast that dives into specific areas of event and festival production.
Hosted by Mike Hanley, founder of festivalandeventproduction.com and a 20 year veteran of the industry, each episode will feature a recap of current events as well as interviews and discussions with other industry professionals.
The podcast will be a source of event industry updates, branching out and understanding different departments and roles within the industry, and highlighting various ways we can take our industry skills and help others by volunteering in our communities and beyond.
---
Episode 1:
Pivoting during the Pandemic
Featured Guest:
Sarah George, Talent Buyer and Kid's Area Producer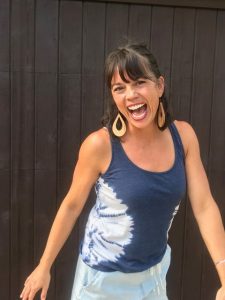 Find Sarah on Instagram At: https://www.instagram.com/sg5austin/
Find Sarah's Fitness Page on Instagram At: https://www.instagram.com/sarah.george.inspirehealth
Find Sarah on Facebook At: https://www.facebook.com/sarah.g.george
---
Episode Notes and Summary:
In the first episode of FEP Presents: Industry Insights, Mike Hanley will talk about various event industry updates, including the just-passed COVID relief bill that also includes money for #SaveOurStages to help music venues nationwide as well as stimulus checks for all of us. He also dives into how he spent the pandemic and found ways to refocus on good habits, and he will go through what the focus of this podcast will be.

Next, he introduces the first guest discussion: Sarah George, an industry veteran since the early 2000's and amazing producer of Kid's Areas in major festivals (such as ACL Fest and Lollapalooza, where they are called Austin Kiddie Limits and Kidzapalooza) for the past several years who will talk about how she pivoted as a result of the pandemic and what she's doing now.
She'll also share some positive and entertaining stories of the fun she's had managing Kid's Areas, and Mike will dive in a bit about vulnerability, shame, one of his favorite leadership / self-help books – Dare to Lead, by Brene Brown – and how important it is to find gratitude whenever you can.

Finally, Mike will close out the inaugural podcast episode with a mention of one of his favorite volunteering experiences, working at the Central Texas Food Bank as part of their Mobile Pantries (which are quite similar to outdoor events in terms of setup / staffing / teardown / logistics), and how you can find similar volunteer shifts where you live.
If you have any comments, suggestions, or questions about the podcast, please reach out us at podcast@festivalandeventproduction.com – thank you for listening and we'll see you down the road!
---
Other Links Mentioned in the Podcast:
Back of House – Weekly Newsletter: https://www.bohlive.com/
Event Safety Alliance: https://www.eventsafetyalliance.org/
Behind the Scenes Mental Health Awareness: https://wp.behindthescenescharity.org/mental-health-and-suicide-prevention-initiative/
Grid of Training Options (document is a work in progress): Link HERE
Feeding America: https://www.feedingamerica.org/
Central Texas Food Bank: https://www.centraltexasfoodbank.org/
---
Additional Photos: