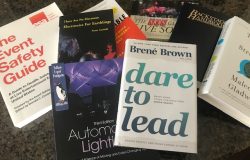 Posted on April 14, 2020 by Mike Hanley in General.

While we all safely shelter-in-place during this pandemic, here is a list of ways you can enrich your understanding of various aspects of event and festival production, management, and safety.  I have personally read all of the books listed below (with the exception of the Risk and Hazard Mgmt book and the Video Production book; I […]

Continue Reading... No Comments.