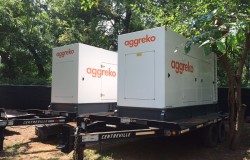 Posted on October 28, 2015 by Mike Hanley in General.

This article is written by George Long at Aggreko, after I had some concerns in how close we can place the size generators we needed to our stage without there being any issues of generator noise bleeding into the film. I had asked him to help ensure we were receiving "whisper quiet" generators. Here is […]

Continue Reading... 1 Comment.