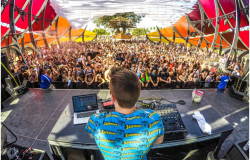 Posted on June 29, 2018 by Mike Hanley in General.

Photo from UnsplashCorporate Events vs Public Events: 5 Major DifferencesWritten by: Cloe Matheson Have you ever wondered what the key differences between corporate and private events are? The term 'corporate event' covers a wide range of events such as team-building events, networking events, incentive events, national meetings, and end-of-year parties that are generally within a company. […]

Continue Reading... No Comments.